EVERY LOTTERY TICKET YOU PURCHASE
HELPS KEEP US ON THE CUTTING EDGE.
Since STARS lifted off for the first time in 1985, we've flown more than 36,000 missions to provide critical care services to Albertans in life and death situations.
TIME IS SURVIVAL.
The moment someone is critically sick or injured, their window for survival narrows with each passing second. Our helicopters span long distances fast and ensure patients begin receiving critical care sooner.
THE RIGHT TOOLS.
Every STARS helicopter, education unit and hangar is equipped with the most advanced medical, aviation and training equipment available. This allows us to deliver world-class care.
WORLD-CLASS TALENT.
Our crew of paramedics, nurses and transport physicians receive cuttingedge training to deliver lifesaving care. Our pilots ensure each patient is transported to the hospital in the fastest and safest way possible.
YOUR SUPPORT HELPED SAVE LORNA'S LIFE.
While pausing to take a photo during a hike through Bugaboo Provincial Park, Lorna White was crushed by a runaway boulder. With her legs, arm and head trapped beneath the rock, it took more than two hours for rescuers to free her. Once they did, STARS picked her up and flew her to the nearest hospital. Watch Lorna tell her story and reunite to the crew who saved her.
STARS FIGHTS FOR LIFE
IN ALBERTA 24/7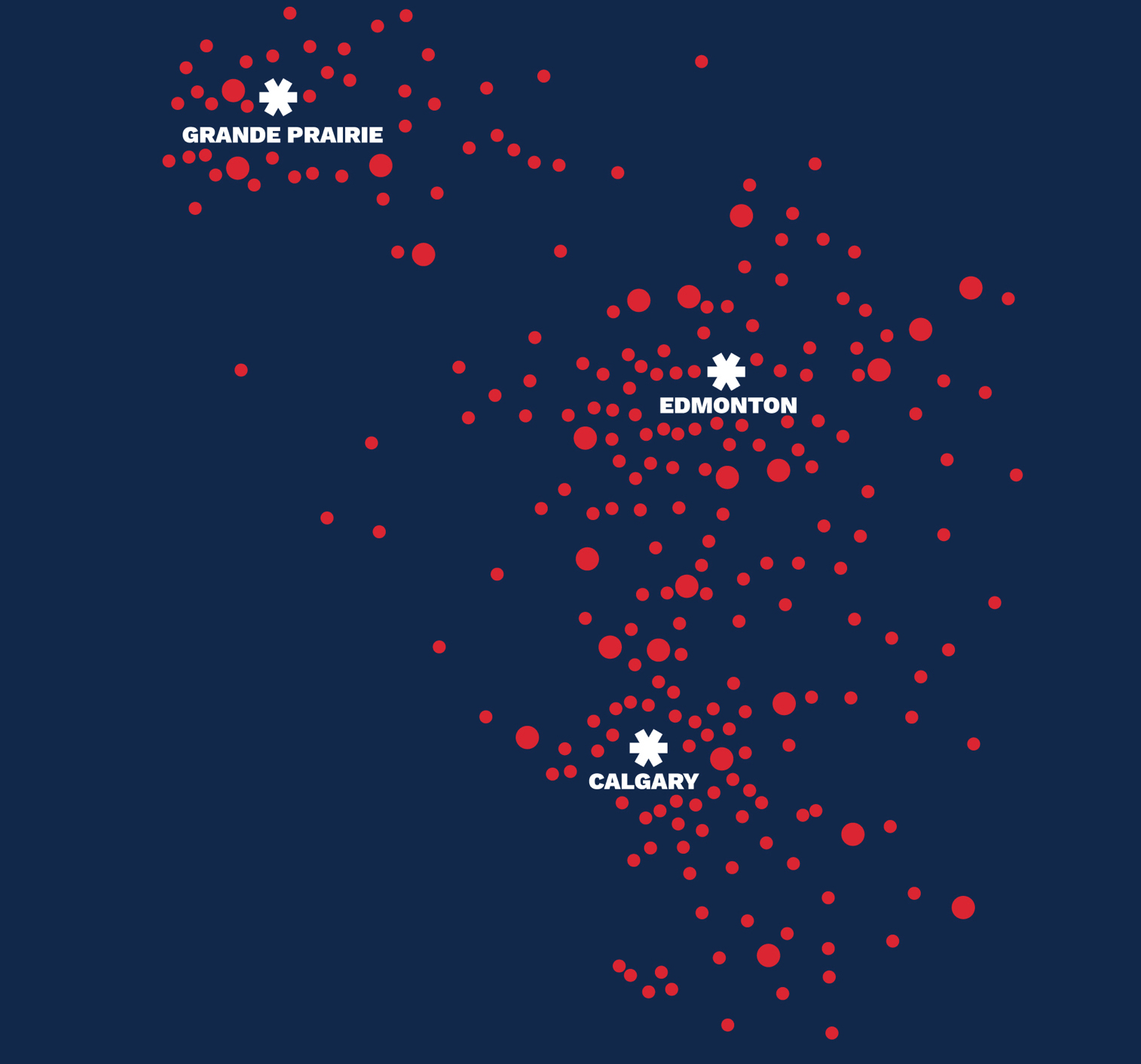 ●

COMMUNITIES STARS RESPONDED TO LAST YEAR.